The Good Will Guide from Catholic Children's Soci­ety,
UK
Written by

Carolina Herrera

Added

February 04, 2015
The Good Will Guide.
This is very helpful information from the Catholic Children's Society because it really does make a potentially very complex process quite simple. The asset and liability calculator is particularly useful. It should be read in conjunction with CCS's guide to making a will (scroll to the bottom of the page), which covers the practicalities of will-making and includes a glossary of terms.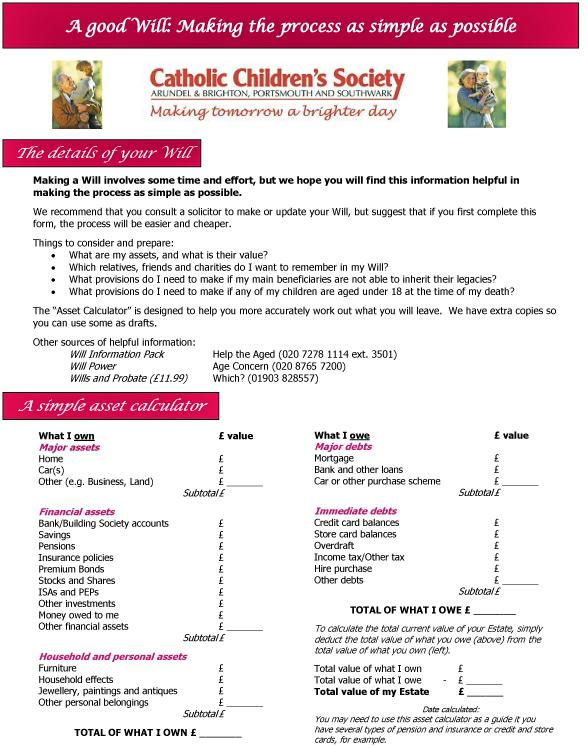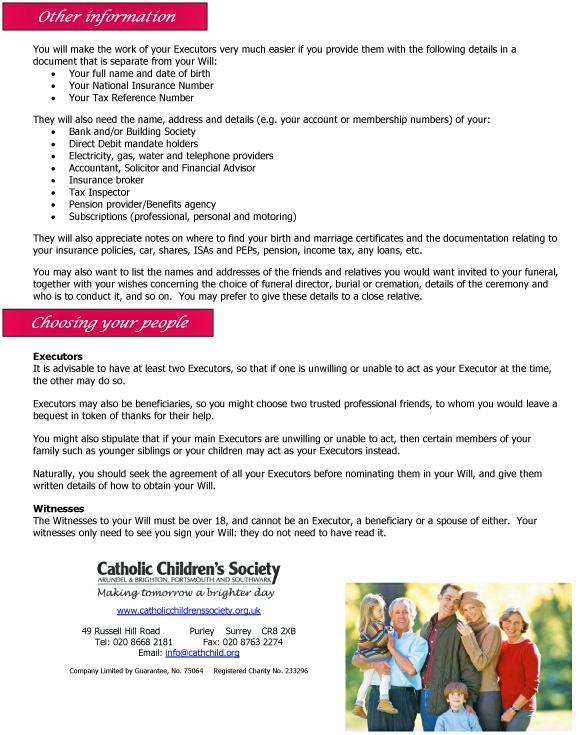 How to make or change a will.
This helpful leaflet includes a glossary of legal terms.