About us
SOFII

is a char­i­ty that has been cre­at­ed by fundrais­ers for fundrais­ers. We are here to help you be the best fundrais­er you can be, by shar­ing the inno­va­tion and inspi­ra­tion that dri­ves and invig­o­rates our sector.
Written by

SOFII

Added

August 01, 2022
The Showcase of Fundraising Innovation and Inspiration (SOFII) website www.sofii.org is the flagship programme offered by UK registered charity, The SOFII Foundation.
SOFII is a gift to you and to charitable fundraisers everywhere – an easily accessible free archive of the best fundraising creativity and innovation from around the world. We are safeguarding our fundraising history and constantly adding new initiatives as appropriate.
Join the conversation
You do not currently need a username or password to use SOFII – the site is free and open for anyone to use. However we're encouraging all users of SOFII to login and register so we can get to know you better and bring you the information that is of most use to you.
Each exhibit and article has a comment box. Please feel free to use it to connect and share your thoughts with your fellow fundraisers. You must be registered as a user first to use this facility. It's your SOFII and we'd love to hear from you. Please note that whilst SOFII welcomes open discussion and different schools of thought we will not post inappropriate comments or those that may cause offence.
Leave your mark on SOFII
In order to provide fundraisers with SOFII's amazing service we need to be well fed and funded. You can donate to SOFII here or feed us your stories by sending them to Carolina Herrera here.
Brilliance is for sharing, so please share yours too. All the information on this site has been compiled to inform, guide and help fundraisers when preparing their own fundraising strategies, campaigns and promotions. In this way SOFII aims to improve fundraising practice everywhere for the benefit of fundraisers, donors and the organisations and causes they all serve. But we need YOU. Your work is a welcome addition to SOFII. Share your success stories and results with over 10,000 fundraisers around the world, by sending in your examples of instructive fundraising. We would love to hear from you.
Sign up to our email updates
SOFII sends out regular email updates packed-full of useful information about what's new and to draw your attention to great content on the site. Take a few moments to sign up by scrolling to the bottom of the page and entering your email address under 'Get SOFII delivered to your inbox'.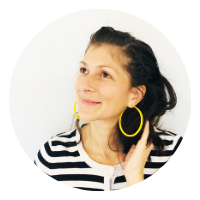 Carolina Herrera – project manager
Carolina has been SOFII's project manager since 2008. She has a background in trust fundraising, having worked for organisations like the Refugee Council and SPARKS (a medical research charity for children) in London. Carolina is now based in Bangkok. She currently liaises with our fundraising community, updates the website and works with volunteers to promote and help the SOFII site grow. You can reach Carolina at carolina@sofii.org.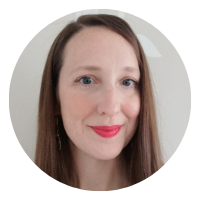 Joanna Culling – development manager
Joanna joined SOFII in October 2019 to help develop the site whilst also looking after our valued supporters. Her career began in healthcare marketing in the USA, where she worked for The George Washington University Hospital and the American College of Nurse Midwives (ACNM). Joanna later joined RNID in London, her first role in charity fundraising. But her love for the sector really took off during five years in the creative team at specialist fundraising agency Bluefrog – first as a copywriter and later as head of copy. You can reach Joanna at joanna@sofii.org.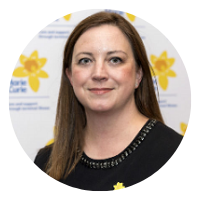 Meredith Niles – chair of the board
Meredith began her career in investment banking, working in New York, Frankfurt and London for Goldman Sachs. Meredith moved into the voluntary sector as an investment director at venture philanthropy funder Impetus Trust where she set up a fund focussed on reducing reoffending. After the fund was successfully closed, Meredith joined Marie Curie, initially to set up a fundraising innovation department, before assuming her most recent role as executive director of fundraising and engagement.
Meredith is passionate about helping voluntary organisations thrive. She is especially committed to strengthening the voice of women and girls, and making a difference within the London community. Meredith has served as a trustee of Hestia Housing and Support, Toynbee Hall, and BookTrust and currently serves on the boards of Plan International UK, Trust for London, and the Charities Aid Foundation (CAF). She is a fellow of the Advisory Panel of Rogare, the fundraising think tank, and serves on the Chartered Institute of Fundraising (CIOF) Standards Advisory Board. She recently co-edited Change for Better, a book about how insights from behavioural science can be harnessed to create social impact. Meredith lives in London with her husband and their three sons.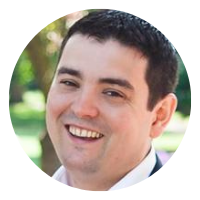 Craig Linton – trustee

Craig loves helping charities improve their individual giving results. He provides consultancy and hands-on support to deliver improved results and donor satisfaction. He is the owner and founder of Fundraising Detective, blogs at fundraisingdetective.com and has written numerous articles and advice on fundraising. His book, Donors for Life: a practitioner's guide to relationship fundraising was published in 2017. He is also a trustee at Thames Hospice, Windsor and sits on the advisory panel at fundraising think tank Rogare.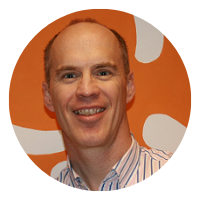 Richard Turner – trustee

A fundraiser for 30 years, Richard was awarded 'Fundraiser of the Year' by the Chartered Institute of Fundraising (CIoF) in 2001. He has been a fundraiser for large and small charities including director of fundraising for ActionAid, Farm Africa, and chief fundraiser for SolarAid, along with consulting experience spanning over six years.
Richard is currently seminar director for Philanthropy & Fundraising Europe, teaching boards and senior teams the key principles of fundraising that leads to sustained growth. He is actively involved in the CIoF Special Interest Group for the Supporter Experience and on the Advisory Board for the International Fundraising Congress. Richard blogs and tweets as @ifundraiser.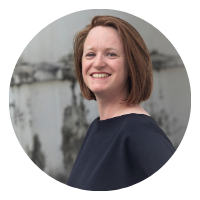 Angélique Masse Nguyen – trustee
Over the last 15 years, Angélique has gained expertise in mobilising cross-sector partners for social impact in Asia. She is a strategic planner and partnerships architect with experience in both the corporate and non-profit sectors, raising several millions of dollars to support education in South East Asia.
Angélique leads grassroots organisations to launch innovative fundraising campaigns, maximising their impact even with the smallest budget. She is currently the Head of fundraising and communications for Saigon Children's Charity and the Vietnam chapter head at She Loves Data. Angélique lives in Ho Chi Minh City.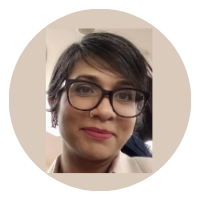 Charmaine Shah – trustee
Charmaine started her career working in international development and has been associated with fundraising for the last 14 years. She is originally from Pakistan but relocated to the United Kingdom to work in ActionAid's London office. Charmaine has vast fundraising, innovation, programme, and knowledge-sharing experience in the Global South. But she also brings fundraising insight and networks established with income generating countries in the Global North. Volunteering brings purpose to her life.
Charmaine co-founded 'Razakarz', a youth volunteering organisation in Pakistan. She strongly believes in gender, child and youth rights and has been actively associated with several gender rights movements. As a woman leader, Charmaine has driven the process of creating space to promote the professional growth of women and enabled a safe working environment for them. She is currently global public fundraising lead at ActionAid International. Charmaine lives with her husband and two daughters.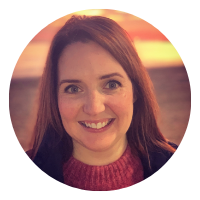 Heather Little – trustee
With over ten years' experience in the fundraising sector, Heather began her career at The Vegetarian Society. Since then she has deepened her expertise through roles at The Woodland Trust, the RNLI, and Blue Cross. At the RNLI she managed the single largest legacy gift ever to be received by the charity and, as head of philanthropy at Blue Cross, she was instrumental in developing a long-term fundraising strategy and led a £2m capital campaign.
After relocating to Australia in 2018, Heather is now a senior fundraiser at Monash University. A highly successful fundraising leader and strategist, Heather's focus is on major, principal and mega-gifts, and she has delivered transformational philanthropic income to support the university's inaugural fundraising campaign. Deeply committed to the sector, Heather was previously a trustee of the Royal Air Forces Association and is currently undertaking an MA in Philanthropic Studies through the UK Centre for Philanthropy.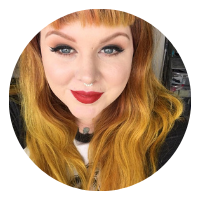 Rachael Moore – trustee
Rachael began fundraising in 2008, first as a street fundraiser before working her way up the ranks to become a team leader and later a national field ops manager – coaching fundraising teams all over the UK. Rachael then took a three-year break from fundraising to work in the events sector, specialising in pharmaceuticals and working with brands such as Johnson & Johnson, Pfizer, and AstraZeneca.
She returned to fundraising in 2015, working charity side managing both in-house and third party face-to-face fundraising campaigns. Rachael is currently public fundraising manager at PDSA. She also dedicates time to F2F Hub, a collaborative resource aimed at sharing best practice in face-to-face fundraising – Rachael serves as a member of the steering committee and compliance hub champion.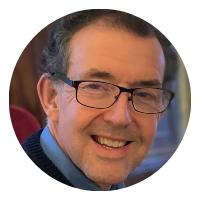 Andrew Watt – trustee
Andrew has served the fundraising and social sectors for nearly 30 years, representing them in Brussels, Westminster, Edinburgh, Washington, Ottawa, and around the globe. Andrew's a collaborative driver of change. He's worked to develop a greater understanding of what drives our sector and ensures impact in an increasingly volatile and fluid environment. He is an advocate for a just society, enabling equal opportunity and choice for all.
Andrew's served at a senior level at the Chartered Institute of Fundraising (CIoF), AFP Global and the Association for Healthcare Philanthropy. He has been a member of the IRS Advisory Committee on Tax Exempt and Government Entities (ACT) and a board member of National Philanthropic Trust – UK. Andrew is currently a council member of Rogare, vice chair of Venture South (funded by the Arts Council on the Isle of Wight) and chair of the Health Sector Group of the CIoF. Andrew is director of Third Sector Strategy and senior principal of Accordant. He is married, with two adult daughters.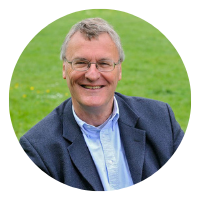 David Carrington – company secretary and independent consultant
David is currently a board member of the Impact Investing Institute and a trustee of the Finance Innovation Lab.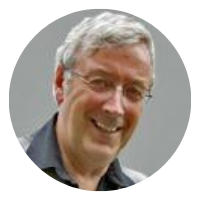 Ken Burnett co-founded SOFII with his late wife Marie and served as a trustee before retiring from the SOFII board in 2022. He is an author and lecturer on campaigning, fundraising and communication for nonprofit organisations worldwide.
Ken founded the influential Burnett Associates agency in the early 1980s. He was a trustee of ActionAid for 13 years, including five years as international board chair.
Ken is currently a trustee of the World Land Trust and former independent trustee of the UK Disasters Emergency Committee. Ken was also co-founder of the Commission on the Donor Experience (CDE). In 2021, he wrote and published The essence of Campaigning Fundraising in 52 exhibits and 199 web links.