What's next in fundrais­ing? Part
2
Recent­ly
SOFII

and The Agi­ta­tor joined forces with Rev­o­lu­tionise to iden­ti­fy, fos­ter and devel­op new jour­nal­is­tic tal­ent in fundrais­ing. We offered five free places for the

2014

Annu­al Lec­tures at the Roy­al Insti­tu­tion in Lon­don to aspir­ing fundrais­ing writ­ers, who each had to sub­mit a short piece on the theme of ​

'

what's next in fundrais­ing?' The stan­dard of writ­ing and range of approach­es to tack­ling the top­ic were very impres­sive and made the task of choos­ing the best five arti­cles very dif­fi­cult. Here's one of the win­ning entries…
Written by

Gemma Walder

Added

January 07, 2015
'Do what you do so well that they will want to see it again and bring their friends.' Walt Disney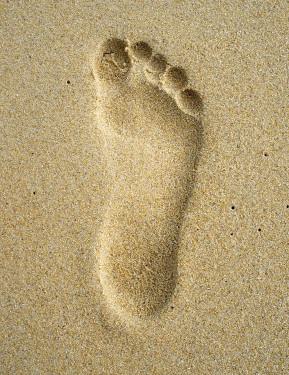 Imagine walking into a world full of colour. Flashes of reds, purples, yellows, turquoises, oranges and blues darting out from all different directions, bounding off walls and reflecting in the bright pools of sunlight. You then start to see textures and fabrics… Everything seems to inspire you, it's exciting, it's refreshing, it's so… 'Oh heck where do I start?'
This is usually my thought process when I enter a department store to find that perfect dress for that perfect party to impress that perfect guy…I'm completely lost.
Shopping is something we all experience but in different ways and for different reasons, which is why the faces of our modern retailers are so heavily driven on customer service and providing us with our needs. No matter where you go you'll find shops fit to tailor everyone in every colour, even in the back corners of London's market in Portobello Road there's something waiting for you with your name on it. So why shouldn't your fundraising experience with a charity be the same?
The next steps of fundraising in the charity sector should focus on empowering the donor, volunteer and fundraiser. As soon as they step through the door their journey should already be in the process of being tailored especially for them and this should be heavily focused on having the most exciting and excellent customer service in the business.
Once supporters have had that initial brilliant experience with you, they should feel encouraged to continue their adventure. It is our job to inspire each supporter, to show her, or him, that she can make a difference. This can be done through telling stories that make an impact and plant that initial footprint in the sand. We all have a story this is why we're on this earth – to create stories, to be part of stories and to listen to stories. This encouragement and enthusiasm should be steered to developing volunteers so they take the lead in fundraising activity. This will not only build their confidence and experience, but it will also generate increased income and awareness for the charity.
For us, we need to be the experts in guidance and support so that we create a group of supporters who will have an impact in continuing our work. We need to be able to guide them through the store so they know what shoes to pick out to go with the right top and bag. These relationships are built through trust, which enables them to walk out of the shop, wearing that coat with confidence and with the right tools to promote it. So to follow on from Walt Disney's quote, we want our supporters to have the most inspiring and fantastic experience of fundraising that they bring their connections and those close to them back to us to find something similar for them.