World-chang­ers at Work: intro­duc­tion and contents
SOFII

presents World-chang­ers at Work, an ambi­tious and far-reach­ing series that explores how we can all make a dif­fer­ence from our desks.
Written by

Joe Burnett

Added

August 17, 2018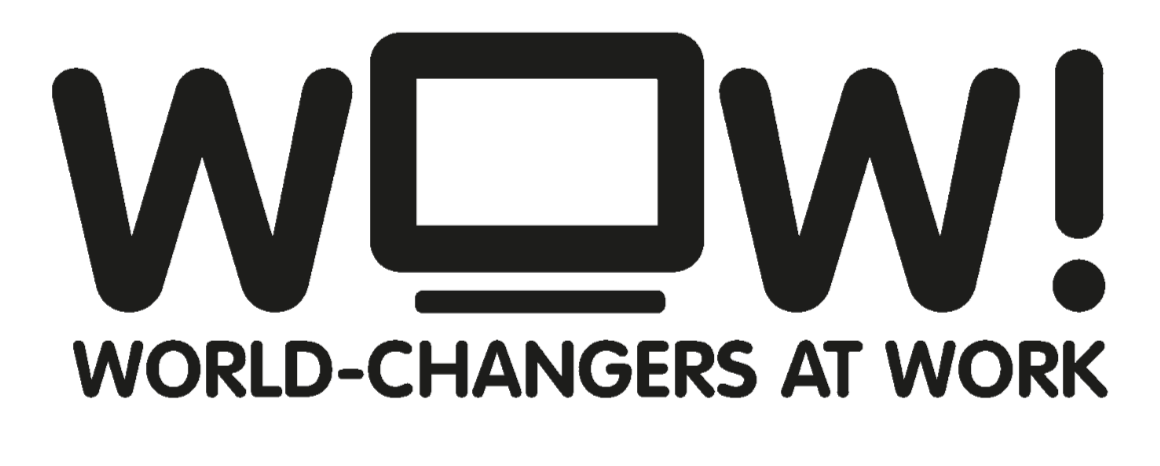 SOFII presents: world-changers at work. How are you going to change the world from your desk?
Yes, you can make a difference
Welcome to SOFII's WoW! project. It's called WoW! not just because it's pretty spectacular in scope. WoW! stands for 'world-changers at work' and in it we ask how ordinary people can make a real, positive difference to the world through their work.
Fundraising is about making a difference in the world, but is that always the case for every fundraiser? How are people working in fundraising empowered to transcend the idea of just 'doing the job' and inspired to flourish, to really make a difference where it will matter most? Is it even desirable, or should fundraising just be about who can raise the most money? Are there lessons fundraisers can learn from the corporate sector?

For this project, we've looked beyond the world of charities and the voluntary sector towards businesses and other organisations, to see how notions of corporate social responsibility are transforming employees' experience of work, and from there, the world at large. Does corporate social engagement benefit the world and the people that work for the corporations? Or is it a form of whitewashing? Or maybe something in-between?
Of course, the 'F' in SOFII stands for fundraising, so our focus will remain on charities and other fundraising organisations. How do we engage our employees with our cause(s)? Does the working environment impact on how people relate to what they're doing? Does wanting to make a difference, well, make a difference? And can we learn anything from sectors outside our own?
More than any other SOFII project, we want to hear from you. After every article, case study or interview, we'll ask you to send us your thoughts, either in the comments section or, if you fancy adding your voice to the series itself, by e-mailing joe@sofii.org. As one corporation once said 'It's good to talk'.

Click here for the WHY of WoW!.
What's here for you?
1. Meet the world-changers
Here are the voices of people who are exploring how to empower and inspire people in their work to change the world.
The millennials: we talk to Derrick Feldmann, a researcher and advisor from the agency Achieve, about that much talked-about generation and how they see the world of work.
Mindful fundraising: Karen Bolton, head of community and events fundraising marketing and innovation at Mind shares her experience of working with and motivating a team of fundraisers.

The view from the top: Daryl Brewster of CECP: CEO Force for Good explains how CEOs and senior managers around the world are making their employees' work environments more empowering.
Cutting edge: Chiara Spruit, fashion executive turned world-changer in the Netherlands, explains how she's making a difference in the fast moving world of fashion.
Rachel Hutchisson, Vice President Corporate Citizenship and Philanthropy Blackbaud Inc. on the changing perspectives and responsibilities of corporate employers.
João Paulo Verguiero, CEO of ABCR Brazil, on moving from the high pay, high power financial sector to something a bit different.
Ikhlaq Hussein, mentor for small organisations fundraisers
Lyndall Stein, UK AIDS campaigner and social change activist.
2. The context
We bring you a series of articles exploring the various facets of why a positive work environment can make all the difference for your organisation.
Corporate clues: what we can learn from the world of business and how companies are tapping into employees' potential.
How I'm going to change the world in 500 words: voices from SOFII supporters
Neuroscience and giving: what science tells us about the effects of doing good on the human brain.
The youthquake: are young people right to be scared for their futures?
EY (formerly Ernst & Young): building a better working world: we speak to the world-leading accountants about their programmes of corporate philanthropy.
We will be adding new pieces of research as the project evolves.

3. The WoW! toolbox
The forum: how do you find your working environment? If you want to share your thoughts or ask questions, this is the best place to be heard
'I am more than my CV': A new view on how to apply in the right way for the right kind of work, with sample letters and CVs you can copy.
Ways to change the world: In large and small ways we explore the differences you might be able to make and how you choose what's right for you.
Bibliography and sources for further interactions.

SOFII's World-changers at Work project is a work in progress and we'll be adding to it all the time. Sign up here for future updates, so you can realise your full potential and become a world-changer, at work.
For more information please contact joe@sofii.org.