Min­istry of Sto­ries: Hox­ton Street Mon­ster Sup­ply Store
Exhibited by

Jill Richens,‎Trusts and Foundations Manager at British Council and Dana Segal, Development & Events Manager at Cockpit Art

Added

January 19, 2017
Medium of Communication

Charity shop

Target Audience

Public

Type of Charity

Youth

Country of Origin

UK

Date of first appearance

2010
SOFII's view
Fiendish fun in this creative shop that raises funds for the children's writing and mentoring centre on the same premises that is accessed through a secret door. The first shop in the world to supply the daily needs of monsters took inspiration from similar projects in America and Ireland and has already opened a second shop and after-school club. SOFII applauds the creativity and imagination that has taken a project that started as a pop-up shop and created an innovative and replicable model.
Summary / objectives
Creating a unique, experiential shop that aligns perfectly with the organisation's charitable aims & objectives.
Background
The Ministry of Stories is a writing and mentoring charity that supports 11-18 year-olds to gain confidence through creative writing and storytelling of all forms. To raise income for their work, they created the Hoxton Street Monster Supply Store – a shopfront on Hoxton Street, East London that sells 'products for the living, dead and the undead'. The shop is not only a retail space, generating income for the organisation, but also provides the charity with a place in the back to run programmes, workshops and other events that fulfil its charitable mission.
The Ministry of Stories was founded by best-selling author Nick Hornby, Lucy MacNab and Ben Payne , co-directors, in 2010. Their inspiration came from a place called 826 Valencia in San Francisco. This writing centre (which hides behind a shop for pirates) was founded by writer Dave Eggers and educator Ninive Calegari. A similar project Fighting Words was founded by the author Roddy Doyle in Ireland in 2009.

Volunteers are the lifeblood of the Ministry of Stories. They give their time as volunteer shopkeepers for Monster Supplies, as writing mentors working with young people and help behind the scenes with admin, fundraising, marketing and maintenance. There are about 500 volunteers involved in the project and every year they work with over 1,500 disadvantaged children and young people.

Special characteristics
The products are just brilliant – everything from sweets to cookbooks. Who wouldn't want some Organ Marmalade, or Thickest Human Snot to spread on their toast? There is a full range of 'Monster Only' products on the top shelf of the shop and you can buy a selection online.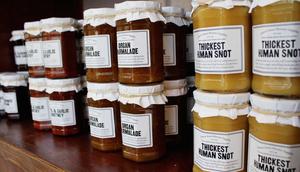 Merits
Driven by their mission
Their mission is that 'children are in charge', which would normally terrify someone running a shop or a charity. But in this case we think it's by drawing on young people's imaginations that this idea is so innovative and successful. Most arts centres are able to sell products, contract a café company, or have an interval bar with funds being generated for their artistic work. But at the Hoxton Monster Supply Store every bit of income generated is tied to the core mission of the charity. It's fun, creative, and creates a world of imagination. It's genuinely a magical, fun place. We visited the shop to prepare for IWITOT and spent an hour there talking to the shopkeepers and playing with the invisible cat. We found some police officers that we invited into the shop to have a look around. It's a really fun and inspirational space simply because it's driven by children's imaginations and unlocks the child-like imagination in all of us.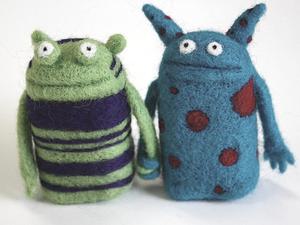 Responsive to consumer trends
This place has been responsive to key consumer trends by capitalising on 'the experience economy' – you don't just go into a shop, you have a 360 degree interactive and immersive experience, which is exactly what millennials are buying into at the moment. As well as this, it's taken the popular 'film product franchise' model and applied it to its products. They've used this model to capitalise on key growth in areas such as food and artisanal products to develop new lines, enabling people to buy premium priced goods that feel original and unique.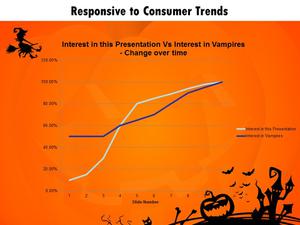 They created a destination
For arts organisations who don't have a venue, it can be harder to engage prospects as you don't have a space, you can't have a donation box and you can't host events. By creating the shop, the Ministry of Stories have created a space for an organisation that wouldn't typically have one. It's somewhere where the press can film (and indeed have filmed) and it's a space for corporate volunteers to help out. The shop started in 2010 when there was a really high number of empty shop fronts on the high street. They used this 'pop-up shop' idea to create a destination that local people can visit; they built on it by creating a map of the local area to form a link around it and further promote it as a destination.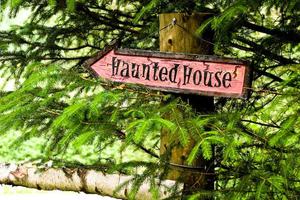 They created a community
This is on the high street. It's between a dry cleaners and a nail bar and the community can get involved. They have a network of 400 volunteers because they offer something new as a volunteering experience for everyone from drama students to local parents. Add to this their schools workshops and you have all members of the community meeting there. So it's not just a fundraising scheme – it is actually about engaging local people. On top of this, not surprisingly maybe because of the location, they've attracted one of the most desirable communities at the moment. Google the shop and you won't find charity case studies or educational websites speaking about this place, it's on loads of hipster blogs! They're engaging a millennial audience as advocates and champions of their charity by developing something that actually appeals to them and piques their interest. Just search 'Hoxton Supplies' on Instagram for evidence of this.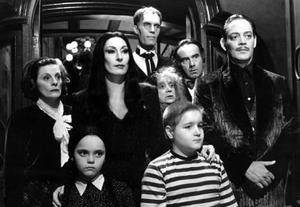 Its ability to scale
They are working with two other literary/education organisations in Brighton and Rotherham to open new chapters of Ministry of Stories, including new shops. Soon we'll be seeing new franchises of this all over the country, creating places of imagination in a community-responsive way. The Ministry of Stories partnered with Divine Chocolate to launch an exclusive product – Milk Teeth Chocolate – a great opportunity for cause-related marketing that, when you think about the volume of food-related products at the moment, seems like an endless opportunity to collaborate.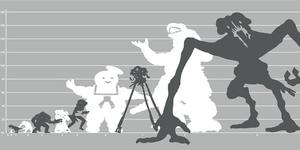 Creator / originator
Nick Hornby, Lucy MacNab & Ben Payne
Other relevant information
Jill Richens is Trusts and Foundations Manager at the British Council and Dana Segal is Head of Development at Cockpit Arts.Dana and Jill presented Hoxton Street Monster Supply Store at I Wish I'd Thought Of That (IWITOT) London 2016.