The uncon­ven­tion­al fundrais­ing gallery
Written by

SOFII

Added

February 25, 2015
At conferences all over the world the great and good of voluntary organisations get together to talk about fundraising best practice. What works and what we can learn from and replicate.
But at the Good Agency they think there's a place for misfits too. The maverick ideas that no one saw coming; the ones that shouldn't really have worked. The ones that defy convention, best practice and sometimes even common sense.
So they asked a group of fundraisers to nominate their favourites and SOFII is delighted to present them here.
Christmas jumper day
Nominated by: Mark Bishop, director of fundraising, Prostate Cancer UK
Country of origin: UK
Summary: What's so great about Save the Children's Christmas jumper day is just how obvious it feels. It may not have been a complete surprise and possibly not at first sight that innovative or different. But the way the campaign has reinvented the joke about the jumper, particularly the boss dressing up in a jumper, has been fantastic, and the way it has grown in just a couple of years has been awesome. The potential it has for this Christmas and beyond is significant. And that's not me trying to pull the wool over your eyes!
CoppaFeel!
Nominated by: Craig Linton, fundraising director, RLSB
Country of origin: UK
Humour in fundraising is always a difficult thing to pull off. You have to really understand your audience and brand to make it work. A charity that uses humour better than most is CoppaFeel! This organisation focuses on raising awareness of breast cancer and the importance of regular checks amongst young people.
As such, their fundraising audience is younger too and it is one they understand. The idea I think that best represents their fundraising ethos is the 'Hundred Hooters do a half' where people run a half marathon dressed as a giant boob. They are literally 'making a tit' of themselves for the cause and it makes a serious point in a fun way. It started in Bath five years ago and since then running boobs have popped up at runs across the country and raised hundreds of thousands of pounds for CoppaFeel!
Not everyone will like CoppaFeel!'s humour and language but by being a bit cheeky and funny they've been able to get 56,000 young people signed up to check their boobs monthly. These are people who might have not responded to more conventional messaging.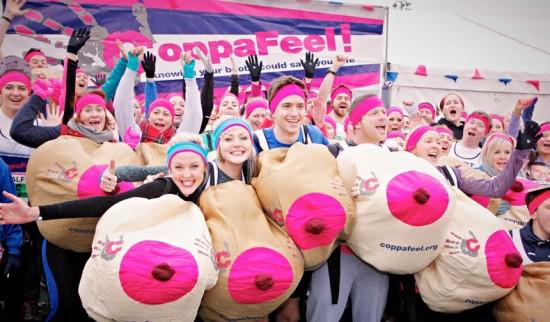 Princess Beatrice's hat
Nominated by: Lucy Caldicott, director of fundraising, CLIC Sargent
Country of origin: UK
I loved the story of the distinctly unconventional hat that Princess Beatrice wore to Prince William's wedding to Kate Middleton.
It was lampooned worldwide (with the Daily Mail leading the charge) and instantly inspired comedians on the Internet to come up with ideas for alternative uses, which included toilet bowl to cat flap. Within a month the hat had been auctioned on Ebay, raising a massive £81,000 for UNICEF and Children in Crisis. Who's laughing now?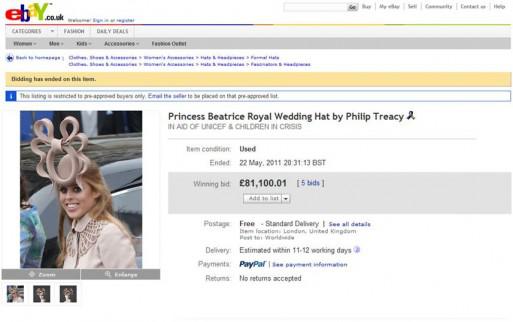 Big Hairy Audacious Goal
Nominated by: Richard Turner, chief fundraiser, SolarAid
Country of origin: UK
Summary: When everyone else is reducing their asks down to small, individual amounts, it's becoming unconventional to think big. So set a Big Hairy Audacious Goal or BHAG. The first time I told a major donor about SolarAid's BHAG to eradicate the kerosene lamp from Africa by 2020 he gave us £50,000 on the spot. A former volunteer, on hearing about it, set her mind on landing a trust grant for us and raised £250,000. And this is just the start.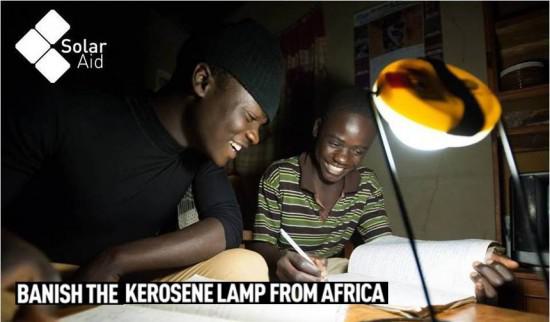 Alistair the optimist
Nominated by: Dan Dufour, head of brand and engagement, The Good Agency
Country of origin: UK
Summary: I remember seeing this campaign on a platform in London's underground and it made me look twice. It looked more like a music advert than a charity; the allure of the surprising branding drew me in and made me click on to the campaign website when I got home. Once online I was gripped by the personal story of Alistair, a man dying of Motor Neurone Disease. A disease that would gradually leave him unable to walk, talk, eat, breathe and do things he loved, like playing music. Despite the odds Alistair set out to finish an album of music with his band before his muscles stopped working. 'Alistair the optimist' is a great, unconventional example of the power of personal storytelling, humility and determination.
For another great poster campaign see John's journey click here.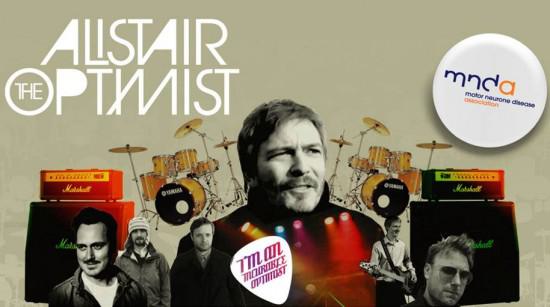 Awesome Games Done Quick
Nominated by: Will Aslett, digital design lead at The Good Agency.
Country of origin: USA.
Summary: Gaming is huge in today's world. But conventional fundraising shies away from the younger, male-oriented gaming community. Luckily not everyone's conventional and I think it was only a matter of time before somebody combined gaming and fundraising.
Using a video streaming service called Twitch, a collective of gamers from all over the world get together twice a year to take part in Awesome Games Done Quick and Summer Games Done Quick. Since these marathons were started five years ago together they have raised over $4 million for various charities including Doctors Without Borders and the Prevent Cancer Foundation.
There are many levels of interest to the event.
World records.
Incentivised bidding (like using the name of a player's character as your name)
Auctions for rare memorabilia.
Extra challenges when a bid threshold was reached.
The spectacle of watching world-class players and even races.
A t-shirt label – one with a demographic that certainly fits the audience, shall we say – created a limited range of designs for the week with proceeds going towards the cause.
It was a truly digital event with social media playing a crucial role so people could enjoy it globally.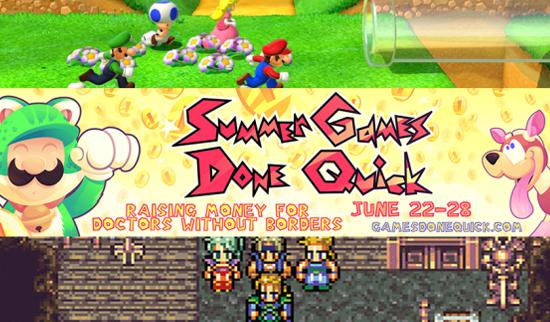 Part 156 of Awesome Games Done Quick 2015. There are hundreds of others on YouTube.