CDE

project

18

sec­tion

3

.

5

: action

6

 — pro­vide an expe­ri­ence that donors will talk about
Written by

The Commission on the Donor Experience

Added

April 15, 2017
An ideal opportunity to inspire supporters to spread your story is simply when people give or choose to fundraise for you. It is when they have taken the emotional decision to support you.
Excellent donor care is not just a good thing to do—it is now totally strategic—not only in helping line up future gifts but also as an opportunity to encourage people to share your 'thank you' with their network. So, it is worth taking the time and investing resources to improve the experience that donors have so that it provides a talking point and/or donors recommend you.
Simple but effective ways to achieve this include:
Producing 'thank you' cards with your mission message and blank insides so you can handwrite messages to supporters. Get the whole office to be involved in signing the cards.
Phoning donors to say thank you (it is a great excuse to engage them and it will surprise them you have taken the trouble).
Considering thanking regular donors on the anniversary of their donation.
Recommended further reading:
Raving Fans: A Revolutionary Approach to Customer Service
by Kenneth Blanchard and Sheldon Bowles
'Your customers are only satisfied because their expectations are so low and because no one else is doing better. Just having satisfied customers isn't good enough anymore. If you really want a booming business, you have to create Raving Fans.'
Sheldon Bowles
The two case examples that follow show how you can take even more trouble to create a donor experience that people will share, talk about and help attract other donors.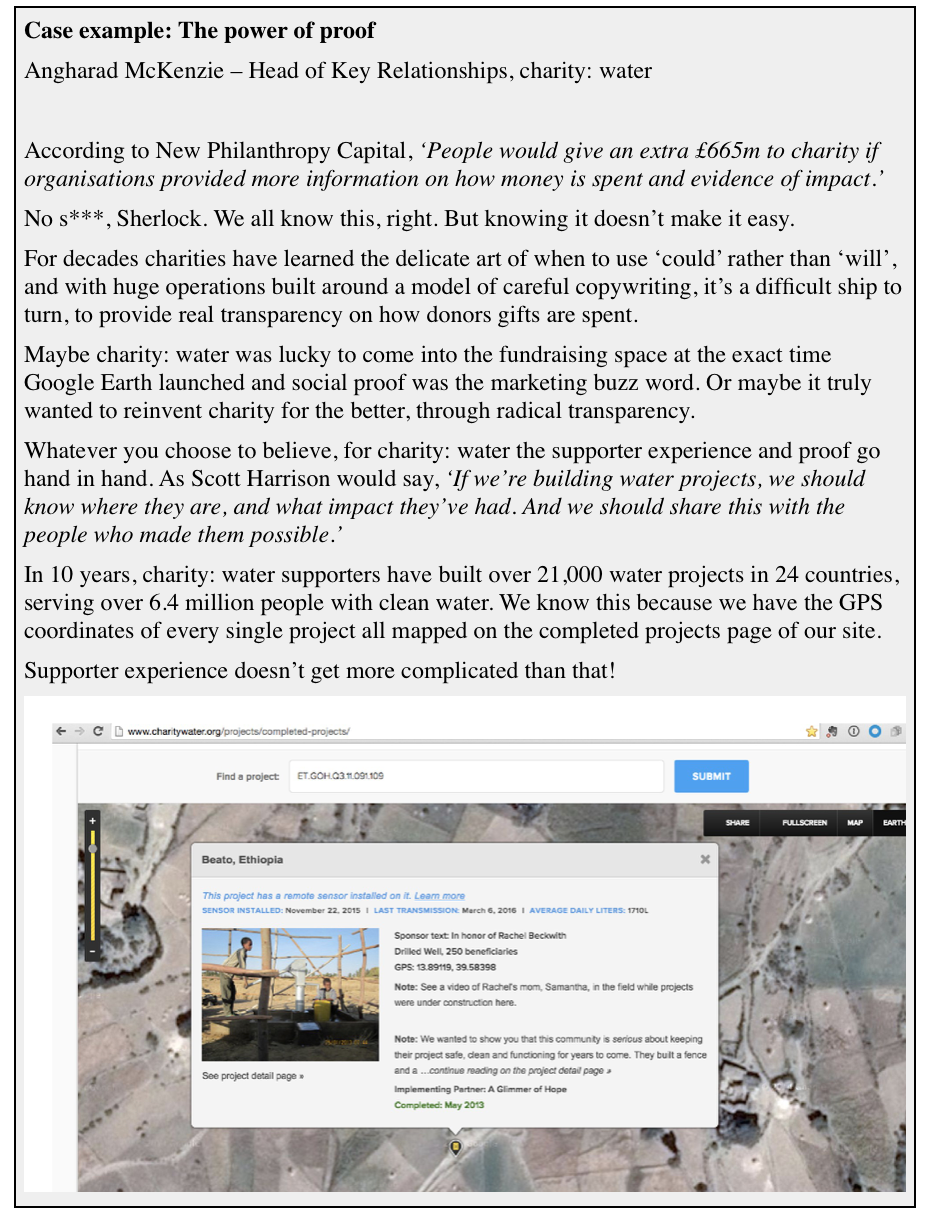 Question to ask: What proof can you provide about the impact of your work?
More involved methods of providing a better donor experience need a bit of time and investment:
Considering determining the impact of donations instead of using 'could'. For every £x you receive, what are the outputs and related impact your organisation achieves? Share this information when you reply to donations. Better still, equate the donor's impact to their gift.
Make your entire donor process for giving online simple and quick. Consider investing funds to improve the forms and minimise the number of fields people have to complete.
Ask people WHY they gave to you as an optional field when they give (both online and offline). It adds to the donor experience and it could give you insights about your donor's motives, both generally and specifically to help engage them further. Take this a step further and, with permission, share these donor comments.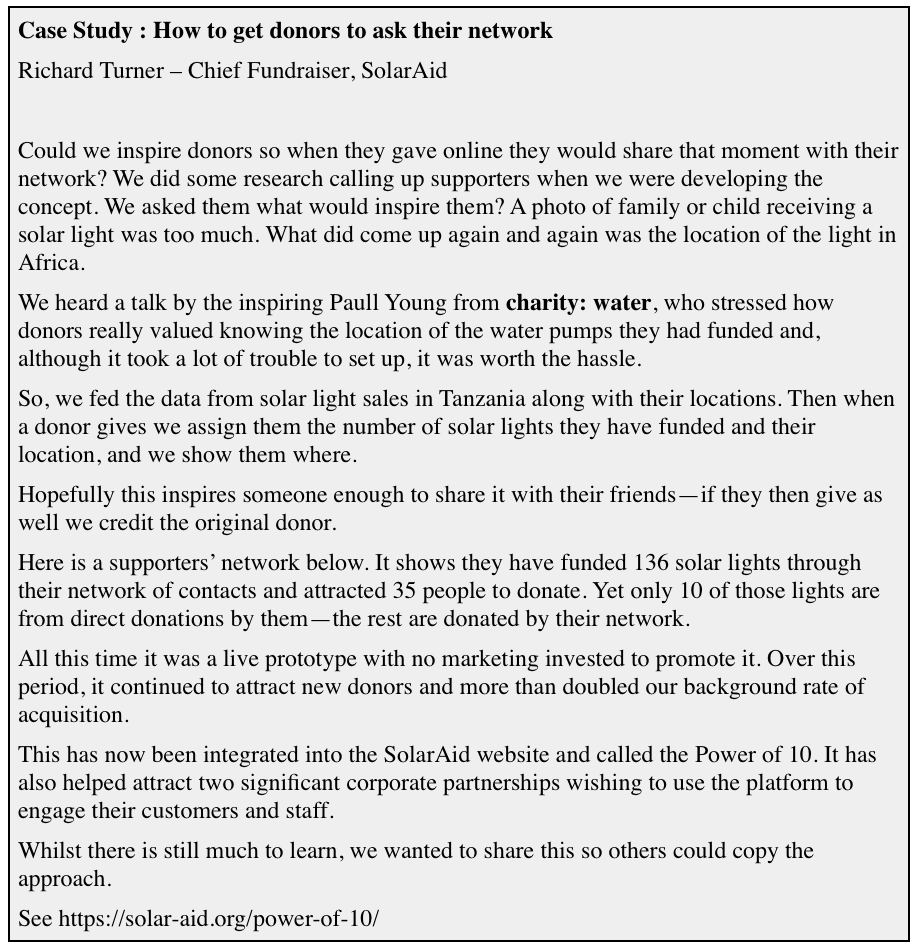 Question to ask: How could you inspire donors to share your story after giving to you?
There are several CDE projects that have more focus on the area of donor care. Please refer to CDE project 4 – Thank you and Welcome compiled by John Grain, and also CDE project 16 – Creating a service culture that delivers a great donor experience compiled by Joe Sutton.